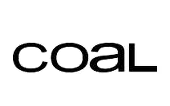 Coal
Coal was founded in 2002 with a belief that beanies are not just a fashion accessory. It's a part of you, your identity and your lifestyle. They build this idea into each of their model using quality materials, demanding details, which are as unique as you are. Getting ideas from deep roots in art, skate culture and snowboarding, Coal delivers a perfect fit and an avant-garde design.
Read more ...

That's obviously due to the fact that they are born within a cold land and that these fanatic of sliding sports took their inspiration in the roots of the skate ans snowboard culture. The result: optimum comfort and trendsetting design.
Coal is an original inspiration, and today they offer a wide range of distinct parts for caps, beanies, and hats which fit your life with a unique style. They offer a culture of headwear that you can hardly find elsewhere.
Tags
Spring & Summer Hats